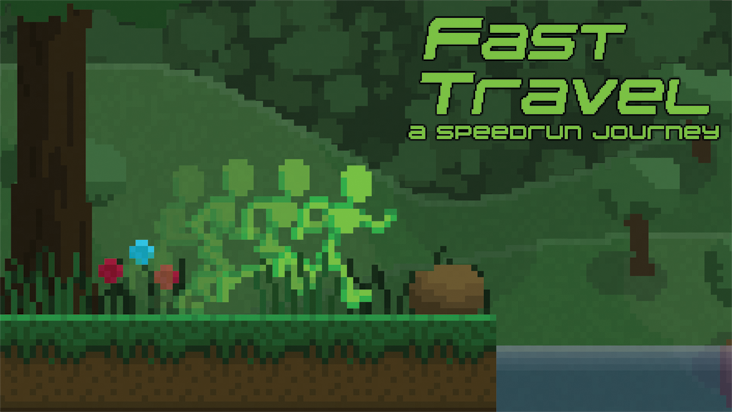 Fast Travel : A Speedrun Journey
Fast Travel : A Speedrun Journey is a retro speedrun based platformer in which you have to finish each level as fast as you can to unlock the next ones.

You play as an anonymous silhouette character that will travel across different parts of his world to discover who, or what is destroying it


The game is still in development, here is what you can expect from the final version :
6 different worlds (with different challenges and different landscapes)
Over 40 intense levels
Secret areas and shortcuts to discover
An online leaderboard system
Character customisations
A jukebox system (create your own tracklist)
PC, Mac, Linux, and Chrome Webstore versions

About the demo available on this page :
It is a previous build we uploaded on our website (before the name change, that is why it says "8 Bit Runner" on the main menu). You can support us by donating a few dollars if you want, but you can of course download this version for free.
The next demo version will be available soon (it will have the new name "Fast Travel : A Speedrun Journey" in it), and it will be free, we will also upload an "alpha" version, with more content, for people who wish to support us by kind of "pre-ordering" the game.

Social Stuff
IndieDB :
http://www.indiedb.com/games/fast-travel-a-speedrun-journey
@Albattr on Twitter :
https://twitter.com/Albattr
Install instructions
Note : This is previous demo of Fast Travel : A Speedrun Journey (formerly known as 8 Bit Runner), new demo coming soon !

Extract the archive, and start the .exe.